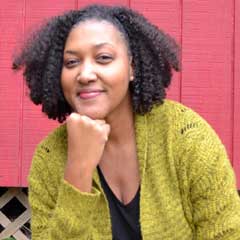 Come join in celebrating Shadra Strickland at the Highlights Foundation Art Reception in her honor on March 17, 2018. The reception launches the Highlights Foundation's 2018 Visual Arts Exhibit, which features Shadra's original art from A Child's Blessings and Prayers: From Faiths and Cultures Around the World, written by Deloris Jordan.
Not only can you attend the reception, but you're also welcome to join Shadra in "Unworkshopping," where the Highlights Foundation provides lodging and meals while you focus on your creative work.
RSVP for the reception here, and get more info about both the reception and Unworkshopping event here.